– Unique Group Retirement Opportunity!
Posted: 8/5/2018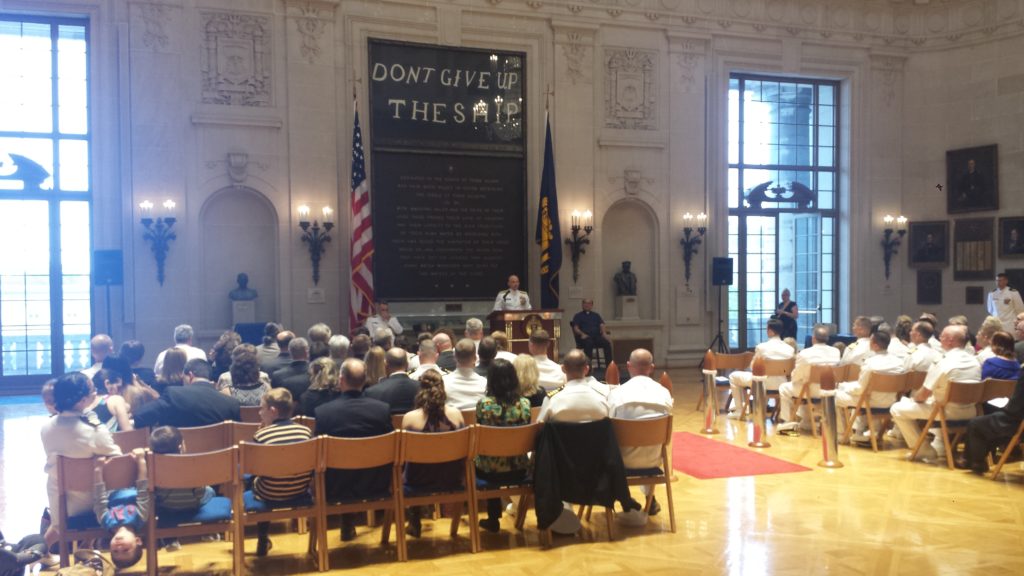 The USNA Class of 1989 has a unique opportunity for those who are retiring at the point of 30 years of commissioned service – to retire under Navy regulations at 30 years to the day of commissioning. That can only occur if a class commissions on the last day of a month, which is rare for a service academy. To take advantage of this, CAPT Francis Spencer and CAPT Edwin Henderson are spearheading the effort for a group retirement (mini-reunion) event at USNA (probably Memorial Hall) on 31 May 2019. A reception will follow at the USNA O'club on the Yard.
So far interested officers include CAPTs Spencer, Henderson, Joe Shipley, Chris Brunett, Scott Russell and Larry Vincent. More info will be posted here and on the class FB page in the coming months as the coordination continues.
If interested in participating in either or both events (event cost involved only with the reception), contact Francis or Edwin at:
Francis:

Personal cell: (901) 581-1444
Personal e-mail: francis.e.spencer.iii@gmail.com
Edwin:
Personal cell: (360) 969-2697
Personal email: edwin.henderson89@gmail.com
«
– Death of a classmate: Ken Johansen '89
Recent Posts
CLASSMATES -- To ensure you will receive important class emails, please keep your profile including your email address up-to-date with the National Association at
https://www.usna.com/sslpage.aspx?pid=308
.