– Death of a classmate: Philip B. Janus
Posted: 10/5/2018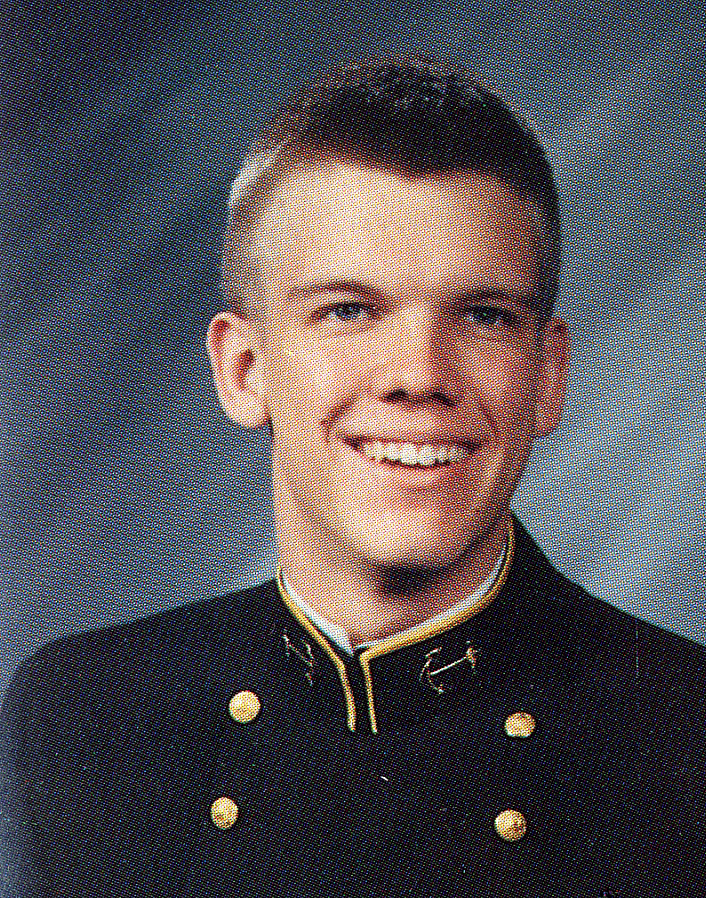 Philip Brooks Janus was born on January 8, 1968 to Air Force Col. Victor Janus and Pamela Brooks Janus in Germany and passed away at his home in Woodbridge, VA on September 27, 2018. He had cancer. After his birth the family moved to Hawaii and then to Florida where he grew up. He attended Melbourne High School.
In 1985 he entered the US Naval Academy in Annapolis, MD. His first duty assignment was on the USS Midway (CV41). He served in both Operation Desert Shield and Operation Desert Storm. When Mount Pinatubo in South America erupted his ship responded and while in danger they helped rescue civilians. In 1998 Philip was in an auto accident which left him physically unable to perform his duties in the US Navy. After his detachment he went to Georgetown Law School. After graduation he went into software development which led to his publishing several books on the subject. He remained in the DC area.
He is survived by his wife of 29 years Christine Michele Guy Janus and his daughters Antoinette and Samantha Janus – all of the home in Woodbridge, VA – and his mother Pamela Brooks Janus of England.
A visitation will be held at Mountcastle Turch Funeral Home, 13318 Occoquan Road, Woodbridge VA 22191 on Friday, October 5 starting at 11 a.m. followed by a Celebration of his life at 12 noon. He will be interred at Quantico National Cemetery at 2 p.m.
Mountcastle Turch Funeral Home & Crematory Inc
13318 Occoquan Rd
Woodbridge, VA 22191
(703) 494-2000
Published in The Washington Post on Oct. 4, 2018
– by Ingar Grev
«
– Beat Memphis 2018 Tailgater!
Recent Posts
CLASSMATES -- To ensure you will receive important class emails, please keep your profile including your email address up-to-date with the National Association at
https://www.usna.com/sslpage.aspx?pid=308
.