Recent Posts
CLASSMATES -- To ensure you will receive important class emails, please keep your profile including your email address up-to-date with the National Association at
https://www.usna.com/sslpage.aspx?pid=308
.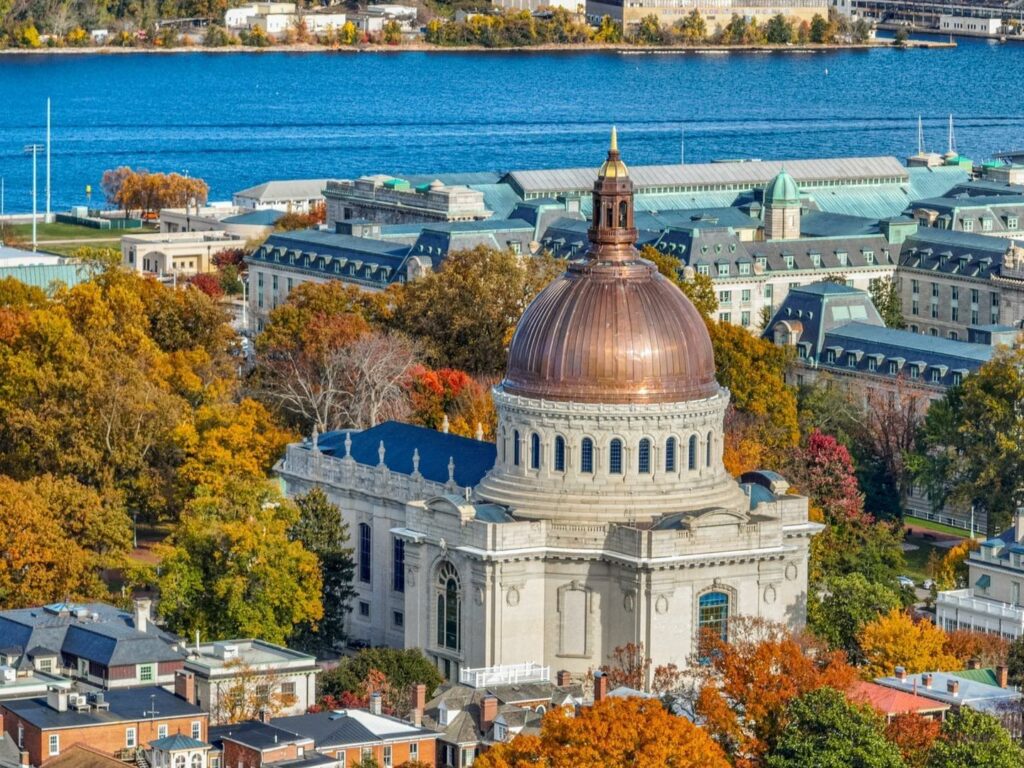 Hello everyone, and welcome to spring 2023! Please find below a short summary of the December 2022 USNA Council of Class Presidents (COCP) meeting:
COCP Chairman Steve Comiskey, Class of 1969
COCP is a key partner with the Alumni Association/Foundation and the Athletic Association
COCP is an important conduit for information sharing across the classes, and to ensure that all Alumni feel welcomed
Superintendent VADM Sean Buck, Class of 1983
COVID is in the rear-view mirror; ops normal
Change to service selection — physically qualified midshipman can go Information Warfare
The Yard — refurbishment of McDounough Hall and repairs to Farragut Seawall
Key metrics: Graduation rate is 91.2, better than other Service Academies; applications in 2021 dropped about 20 percent
Hot button issues:

Naming commission — Buchanan House, Buchanan Road, Maury Hall no later than Jan 2024
Tamanend — Was never Tecumseh; we do not paint the other bronze statues on the Yard as to do so would be disrespectful; cleaning paint off the statue was wearing down the statue itself, now the base only will be painted
COVID 19 vaccine — no diploma or commission was denied and no midshipman have been discharged for not having COVID vacine (note, since this briefing, Congress voted to rescind the DoD COVID vaccine policy)
Fixing Farragut seawall is the first of many steps to protect the infrastructure of USNA, to include the Columbarium, from rising sea level
Guest Speaker, Marine Corps General John R. Allen, Class of 1976
Significant stresses exist to international stability
Migration of wealth and power from West to East
Shift to authoritarian and populist governments
Increase in urbanization
Population growth in developed nations decreasing, in developing nations increasing
China and Russia have their own view of the world order
Climate change is a destabilizer, and US leadership is important
AI will be a threat if not ethically developed, US leadership is important
Pandemics will continue to be a threat if you don't get ahead of them
Near-earth objects are a real threat to the planet
Alumni Association and Foundation briefings
USNA Foundation exists to raise funds to support the mission of USNA and the Alumni Association
Past two fundraising campaigns were very successful — next campaign's quiet phase to being in April 2024
Foundation is looking at establishing an endowment so that giving can occur in perpetuity
Alumni Association is back on track with the DGA program; selection panel is very diverse
Standards of Conduct established for board members and trustees of the Alumni Association
Considering two new Shared Interest groups — surviving spouses and angel investors/contributors
Strategic Plan 2030 is ongoing
Alumni Center is on schedule and on budget; building with be completed spring/summer 2023; operational fall 2023
Priority to the fall of 2023 will go to Mission and Alumni events; beginning in the spring of 2023 there will be an Alumni Center page on usna.com
Athletic Department
Two varsity sports added this past year, Men and Women varsity rugby
Two more varsity sports to be added this year, Women's Squash and Women's Triathlon
Physical mission capital projects include: an additional 18-hole golf course of Greenbury Point; updates to the Dyer tennis faciliy; indoor tennis facility will have bleachers and scoreboards; a lacrosse facility and outdoor aquatics facility are in the planning phase; enhancements to NMCMS
No thought of moving Air Force game to a neutral site
Coaches are working to ensure that players understand that their commitment is beyond four years and not to be shortsighted by using the transfer portal
Mr. Jeff Webb, Class of 1995 — CEO and President, USNA Alumni Association and Foundation
Been in the job for six months now, busy working the organization and filling gaps
We do not have perpetual dollars and look forward to establishing an endowment
AA, Foundation and A&SP are integrated and exist to: Support USNA; Support Legacy projects; Support relationship building with reunions, chapters, tailgates, SIG, SACC, etc
New SIGs approved: Naval Engineers and STEM Advocates (NESA), USNA Pride
Pending SIG: Entrepeneurs
52 percent of the American public is not aware of USNA — education of the public is a strategic goal
Additional briefers included the USN Athletic & Scholarship Programs; Naval Academy Minority Association; and the Alumni Association Senior Director of Engagment.
The next Council of Class Presidents meeting will be held at the end of April 2023 in Annapolis. I'll post the next update soon afterward.
Now's the Time, 89!
Fondly, Denise
'89 Class President
Posted by Ingar Grev on behalf of Denise Willert on 2/25/23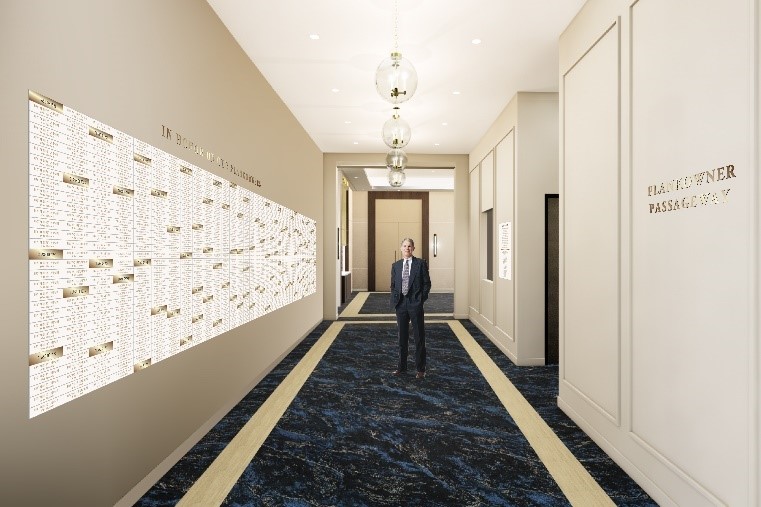 Hopefully you have seen the many emails and postings about the Class of 89 fundraising to honor our Line of Duty Losses. Click here for more details and to donate.
Matching gift challenge: A small group of our classmates have agreed to contribute up to an additional $25K if these monies are matched by class of 1989 members who – as of the Army game – give to the Honor our Fallen fund. This matching gift challenge ends Christmas Eve, so please consider contributing or adding to your current contribution.
Multiyear Pledge Option.
You can stretch your donation over five years and give $89.00 per year, $1989.00, or any amount that fits your budget.
Download this form if you are doing a multiyear pledge. If you use this method, please e-mail Brian Caldwell to let him know.
If you have ANY questions, please do not hesitate to contact Brian Caldwell. Brian is our class point person for the special project.
Posted by Ingar Grev on behalf of Brian Caldwell 12/14/22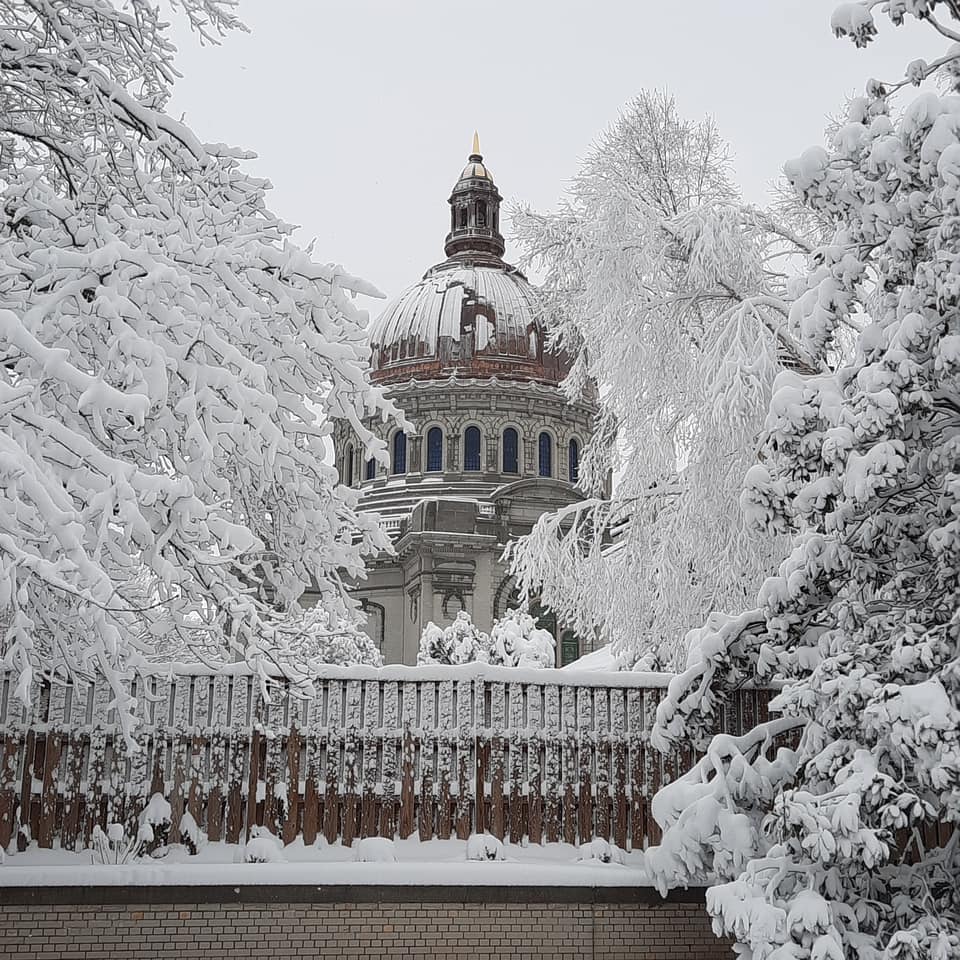 Hello everyone, and welcome to spring 2022! Please find below a short summary of the December 2021 USNA Council of Class Presidents (COCP) meeting:
COCP Chairman Steve Comiskey, Class of 1969
COCP is a key partner with the Alumni Association/Foundation and the Athletic Association
COCP is an important conduit for information sharing across the classes, and to ensure that all Alumni feel welcomed
Alumni Association and Foundation briefings
Investment percentage made by the recent $541 million fundraising campaign included 35% to Academics, 21% to Athletics, 17% to unrestricted giving, and 9% to Leadership and Ethics; 85 percent of fundraising goes directly to the need (15 percent staff goes to staff overhead, communications and other fixed costs).

Click here for more details

Every gift received can be tied to the 2020 USNA and Alumni Association Strategic Plans
Alumni Association Board and leadership positions have grown more diverse and younger; the Class of 1992 is the median class for all living Alumni
USNA has 59,000 living graduates and 85,000 living Alumni
Shared Interest Groups are part of Alumni outreach
Service Academy Career Conference (SACC) is going well and is in-person again.
New Alumni Center: construction began Oct 2021 with substantial completion expected in March 2023. The new building can accommodate up to 1100 persons for events like reunions. Click here to see live images of the construction progress
COCP participants toured Hopper Hall and the Terwilliger Center
Brief by Superintendant VADM Sean Buck, Class of 1983, at Terwilliger Center
** Please note that comments pertaining to the Physics cheating scandal, DoD Naming Commission, Critical Race Theory, Tecumseh et al have been sent to the class over e-mail.
Activities have largely returned to normal
Commandant has been charged with growing the Professionalism, Accountability and Esprit de Corps of the Brigade (items most affected by COVID constraints)
International programs remain a priority
Emphasis on standards of conduct
Diversity and inclusion: "We can be diverse, but if we aren't inclusive, we fail"
New majors: Foreign Area Studies (2021) and Data Science (2022)
Chapel Dome project is complete
Rising sea level: plan to mitigate flooding is in progress
Athletic Department
Class of 1965-sponsored Legends of Sports exhibit is on display at the Terwilliger Center
Upcoming projects include NMCMS Gardens, Men and Women's Lacrosse Facility, and the Naval Academy Golf Course (additional 18 holes under consideration)
US Naval Institute
USNI has been on the Yard since 1873
Still publishing books and reaching a younger audience through live streaming and various forms of media
An excellent venue to consider for Class events and reunions
The next Council of Class Presidents meeting will be held at the end of April 2022 in Annapolis. I'll post the next update soon afterwards!
Now's the Time, 89!
Fondly, Denise
'89 Class President
Posted by Ingar Grev on behalf of Denise Willert on 3/12/22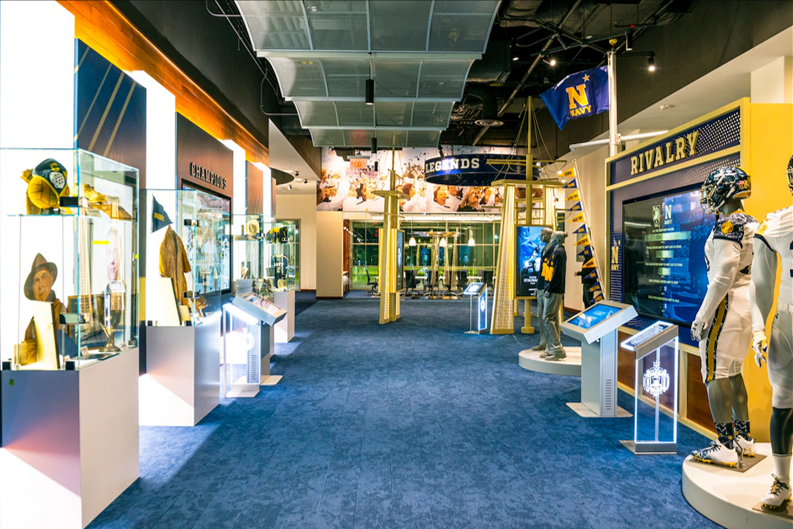 I'm writing on behalf of our class board to request your assistance with a project that's been presented by our USNA Athletic Director, Mr. Chet Gladchuk.
USNA's Terwilliger Center for Student-Athletes is creating a digital display to commemorate graduates who have demonstrated superlative athletic excellence while at USNA. This display would include the individual's name, graduation year, associated photos, USNA athletic achievements, contributions to the Navy during his/her service, and subsequent leadership contributions in the community.
I welcome you to think back to our Academy day and nominate those classmates whom you believe would be excellent candidates. All athletes are welcome to be considered, from club sports to varsity. Please strongly consider those individuals who have demonstrated exceptional leadership both in and out of uniform, as well as those who have committed themselves to a lifetime of athleticism.
The nomination should include as much detail as you know, such as the individual's company, photos, sport played, details of his/her Navy career, as well as any other information you believe to be pertinent.
Please send your submission to "classofficers@usna89.com" no later than 10 June.
Many thanks!
Denise
Posted by Ingar Grev on behalf of Denise Willert on 6/2/21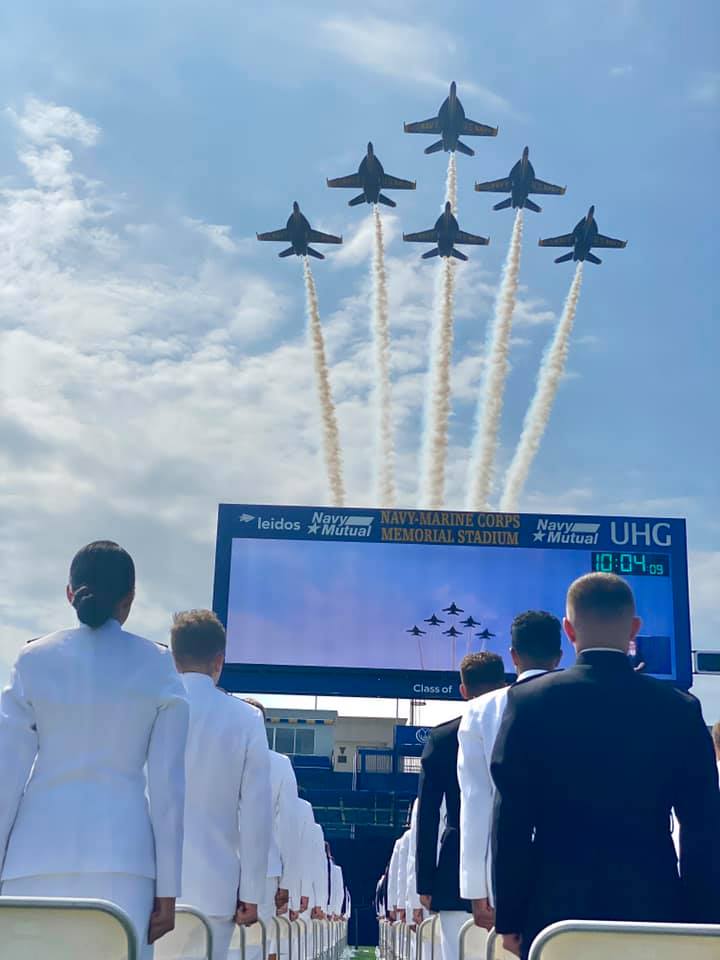 Happy May, everyone! The spring Council of Class Presidents was held virtually in late April, and I'd like to provide you the following update:
From VADM Sean S. Buck, USN, USNA '83, Superintendent, U.S. Naval Academy:
Normalcy returning to the Yard
As of late April, there were no cases of COVID in the Brigade; 99% of the Brigade and 86% of faculty/staff/coaches fully vaccinated
Overnight liberty granted again with no issues
Spring athletics a success story, despite having practice and games shut down for a month due to a COVID spike
Commissioning Week to be in person
Plebe Summer Induction 29/30 June
Full summer training to resume this year
From Superintendent Q and A:
Midshipman Standage is undergoing remediation; if he passes, he will graduate and commission
A small handful of Midshipmen were seriously ill with COVID but all are back now
USNA does not teach critical race theory
Rising water levels at USNA: a formal engineering study to report out in December
Youngster physics cheating scandal; Midshipmen involved being adjudicated by Honor Boards
USNA Alumni Association and Foundation update:
Alumni Diversity and Inclusion survey complete; 12 percent alumni response
2020 Distinguished Graduates to be recognized in September; 2021 DGAs to be recognized Spring 2022
New Alumni Center is on schedule and on budget
Mr. Chet Gladchuck, Jr, Athletic Director:
Looking forward to football resuming!
Another opportunity possible to go to Ireland; Navy Notre Dame, 2023
Anthony Whalen, USNA Memorial Affairs coordinator:
The Columbarium will run out of space in three years; working on an expansion project
That's the update for this spring. If you have any questions or concerns, please don't hesitate to reach out and let me know. All the best to everyone … Now's the Time, 89!
Fondly,
Denise
'89 Class President
Posted by Ingar Grev on behalf of Denise Willert on 5/28/21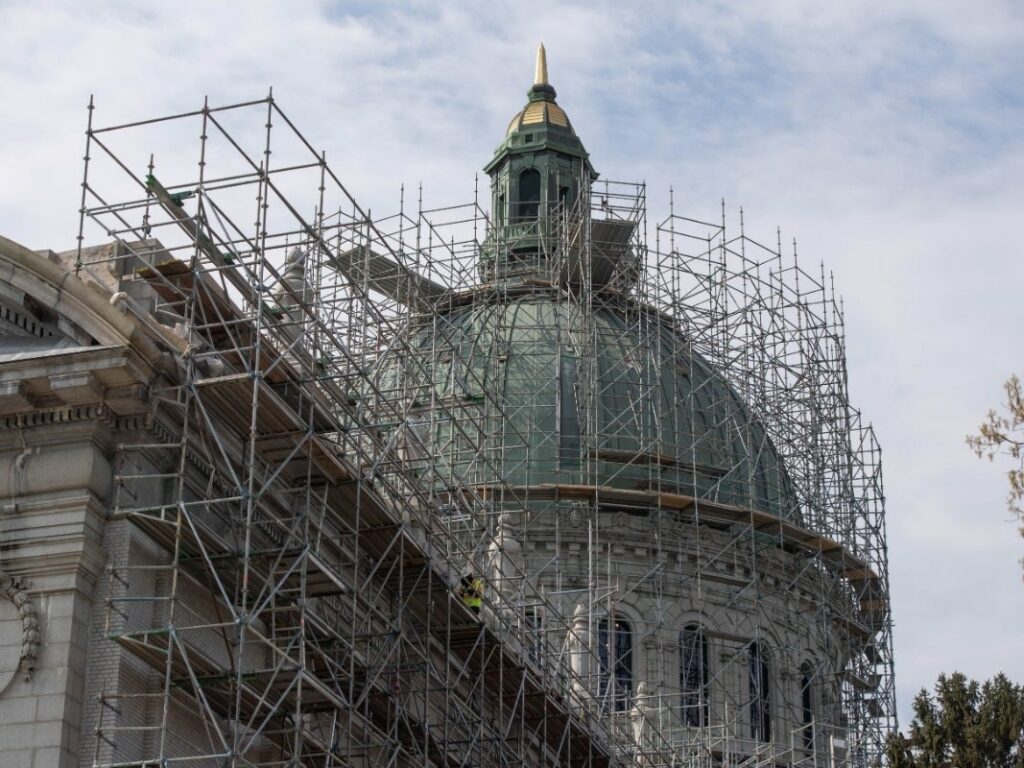 The USNA Council of Class Presidents meets twice a year to discuss issues of importance to the Naval Academy and its alumni. Below are highlights from this fall's meeting, held virtually in early November:
Comments from guest speaker LTGEN Dave Beydler, USMC (Ret.), Co-Chair, Special Committee on Alumni Culture, Diversity and Inclusion:
Committee conducted weekly two-hour meetings with input from alumni this summer and fall
Preliminary recommendations support fostering greater appreciation of each other, greater transparency, and expansion of diversity participation and engagement
An all-Alumni survey is forthcoming
Comments from the US Naval Academy Alumni Association and Foundation:
Chapel Dome memorabilia sales are greater than $1.2 million, providing support to the Midshipman Activities Fund
Hopper Hall Cyber Security Center ribbon cutting was held on 15 October
The Naval Academy Campaign closed in September with more than $500 million raised
The Service Academy Career Conference (SACC) experienced 20 percent increase in alumni attendance
More than 4000 alumni participate in the Alumni Mentoring Program (AMP)
Update on the Alumni Center Project:
The project is on budget, expected completion summer/fall 2022
The Center will be a 68K square foot building with on-site and nearby parking for more than 100 vehicles
Class giving opportunities at the $250K and $100K levels
Individual plankowner opportunities for those who pledge $12,500 by December 2022
Guest Speaker VADM Sean Buck, Superintendent:
Social distancing protocols continue in place on the Yard
Random COVID testing weekly for 10 percent of the USNA population
372 midshipmen are housed in St. John's College dormitories to permit establishment of isolation rooms in Bancroft
Midshipmen will start winter break after the Army Navy game; the Brigade will return 5 January 2021
Midshipman 1/C Standage case: currently under litigation
Diversity:

Racism not systemic at USNA, a task force established to take a top-down look
Changes to the names of buildings will only come from top-level Navy leadership
There's been a temporary pause on painting Tecumseh due to feedback from the Midshipmen Diversity Team
Update from Mr. Chet Gladchuk, Jr, Athletic Director:
There's been a loss of revenue due to COVID constraints
We need to do all we can to sustain our athletic programs
Football team will play Army at West Point this year
Take care, friends, and have a wonderful December!
Now's the Time, 89!
Denise
'89 Class President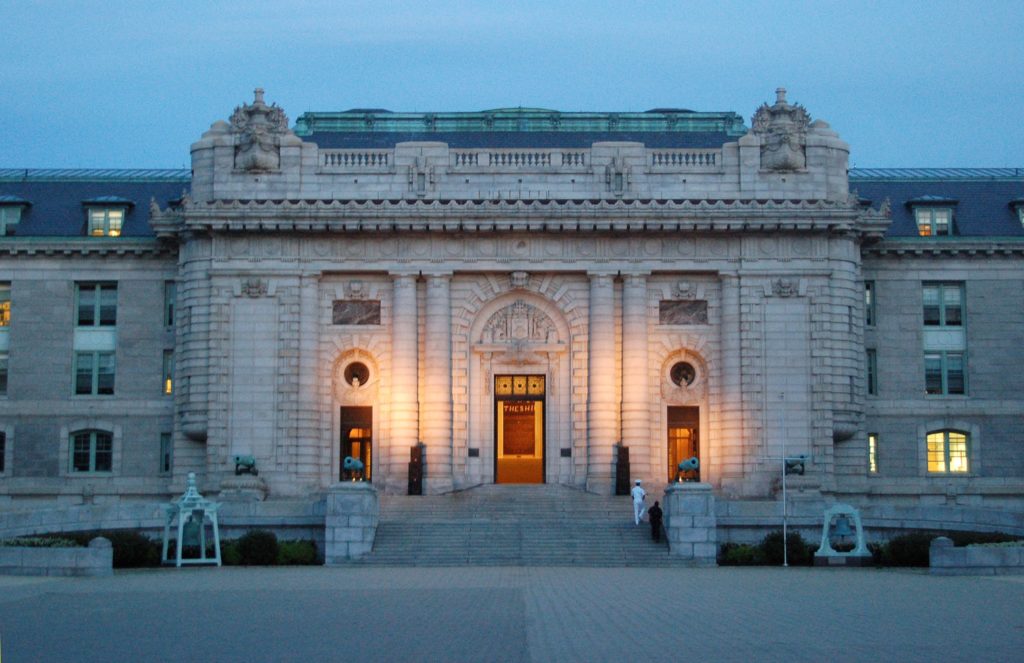 Dear Classmates,
I hope this update finds you and your family well during this very challenging and difficult time.  Remember, we're all here for each other, so if you're needing some assistance, please don't hesitate to reach out.
Please allow me to share highlights from the recent Council of Class Presidents meeting, a twice-a-year gathering sponsored by the Alumni Association and Foundation.  This spring's meeting was virtual and well attended, with an interesting variety of important topics discussed:
Current state of USNA and the Brigade (as briefed by the Commandant, Captain Thomas R. Buchanan):
All midshipmen are sheltering in place INCONUS, with approximately 40 to 50 midshipman residing in Bancroft Hall.
The number of midshipmen infected by COVID is in the single digits, with no hospitalizations.
A virtual graduation is planned for the class of 2020, with more details to be announced.
Plebe summer will occur, with details under discussion.
Alumni Center project
$22M building project for a 65,000 square foot building across from Bishop Stadium on King George Street.
Construction begins October 2020, and is complete July 2022.
August 2020 Shipmate will discuss class naming opportunities, similar to those at Navy and Marine Corps Memorial Stadium.
Expected class naming opportunities at 100K and 250K milestones.
Individual recognition opportunities at 12.5K; this donation also counts toward the class financial milestone.
Virtual Service Academy Career Conference (SACC)
Outstanding participation: 63 companies and 502 job seekers.
SACC Central is online with postings for jobs.
Alumni Mentoring Program (AMP)
Almost 4,000 alumni participate in a Mentor/Protégé relationship through the Alumni Mentoring Program (AMP). Please consider participating! We have a lot to offer to fellow alumni that might be transitioning out of the service or to a new career field.
Chapel Dome Heirlooms
Renovations are currently underway to replace the aging copper dome. Herff Jones is offering heirlooms from material salvaged, to include ornaments, jewelry, challenge coins, and framed heirlooms. Click here for more information and to purchase!
Objective Zero
Objective Zero, a Class of 1998 initiative, is an app that leverages existing support networks (classmates) to provide timely support to Veterans through their hard days. The objective of the initiative is zero additional suicides. A motion was approved by the COCP to formally request that the Alumni Association and Foundation and NAAA recognize Objective Zero at Navy sporting events.
I hope you've enjoyed this brief update, and I'm glad to answer any questions you might have.  Please feel free to contact me anytime at denise.willert@1989.usna.com.
Stay safe and healthy! Now's the Time, 89!
Fondly, Denise
Posted by Ingar Grev on May 5, 2020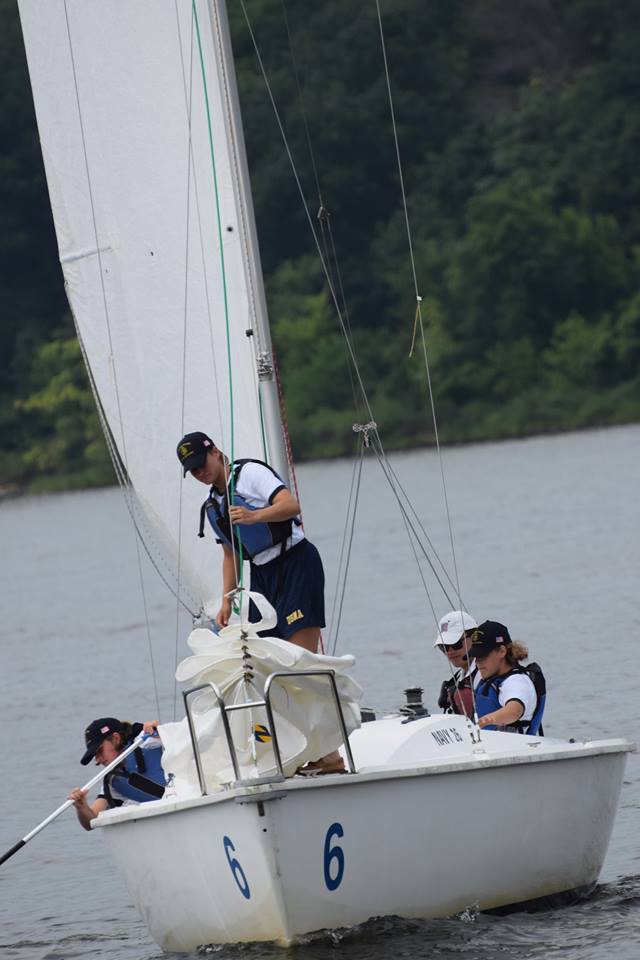 Hey Classmates, here's  a host of gouge about the latest at USNA from the last Council of Class Presidents Meeting
Recent Drug Ring news: Many of us have heard about Midshipman Zachary Williams who was charged with distributing illegal drugs. Superintendent VADM Ted Carter told us that the investigation by NCIS has been going on for awhile, and it was brought about by a midshipman turning someone in. There were about 7-8 users and 1 distributor (I'm assuming that MIDN Williams is the one who is being charged with being the distributor). Most of those involved were Youngsters and Plebes.
---
Investment in Midshipmen / Cost of Being Separated. The cost of being separated can be pretty large. Depending on the circumstances, a firstie can wind up owing the federal government $202K. Two firsties who were separated for DUI recently owed that much.
The total burdened cost of graduating a midshipman is $428K. Total burdened cost includes stuff like USNA housing, maintenance, utilities, etc. – basically taking the entire budget allocated to USNA and dividing it by the number of midshipmen. USAFA costs $160K more and USMA is 17% more. The cost difference is not necessarily because we're more awesome (which we are) – it's driven by our smaller campus, our smaller staff, and more graduates.
---
There's a great deal of construction underway or planned!
Rickover Hall. Believe it or not, RIckover Hall is OLD, so a $52M overhaul is scheduled to begin in 2019. That overhaul doesn't include the labs just yet, but those will be an additional $10M (if I'm reading my notes right).
Ricketts Hall. I'm not even sure we should still be calling this building Ricketts Hall, because it is completely different from the barracks and football offices we had when we were mids. Anyway, it's been under construction again and should be done by 2019.
McDonough Hall. Remember this building was being renovated when we were plebes? Well it's going through another facelift inside. It's our most used athletic building! Didn't know that.
Chapel Dome. The base of the dome will go through $7M-$8M of repairs to fix leaks and mold problems.
Hopper Hall. The primary focus of our class project, Hopper Hall should complete its $106M construction in late 2019 (if we're lucky, it will be in time for our reunion, but no promises!). Here are some stats:
It's a little smaller than Rickover
When complete, most engineering will move there
Power grid connection is a challenge because the grid is OLD
It will have a robotics pool (that's cool – a place for cyborgs to hang out, I guess)
It will have a big SCIF capable of hosting meetings, and no other service academy will have that scale of capability
Not building related – our Cyber program recently received "zero" comments while being accredited by ABET (Accreditation Board for Engineering and Technology). Ours was the first Cyber program to be accredited and – apparently – no one ever gets zero comments during the inspection process.
Parking Garage. There's been quite a bit of drama surrounding this new structure, but it's finally open and SAFE to use. There are 374 spots in the garage, resulting in a net increase of 60 spots, even after the loss of the "waffle lot."
Naval Academy Bridge. This is the "new" bridge completed in the 90s that replaced the old Route 450 drawbridge  across the Severn. The lights used on it have always been an issue, so USNA fixed them using lights that we use on Stribling Walk. Apparently they've been a great success.
---
Sports.:Last spring was the best season EVER for Navy with a 70% winning percentage. Men's Tennis won the Patriot League and played ultimate National Champion Wake Forest in the first round of the NCAA tournament. Navy's Triathlon Club won the overall club title at the collegiate club national championships with the men finishing first and the women finishing third. Read more: https://www.teamusa.org/USA-Triathlon/News/Articles-and-Releases/2018/April/28/US-Naval-Academy-Wins-Overall-Club-Title-at-USA-Triathlon-Collegiate-Club-National-Championships
2nd Class Noah Song pitched a 9 inning shutout against Army in Fenway Park.
The direct-to-pro athlete program is no longer in place – we're back to the David Robinson model of at least two years of active duty before having a chance to go pro.
There's a chance that the 2023 Army game will be at Gillette stadium in Foxborough, MA.
The Showtime program, A Season with Navy Football (editorial note: which is thankfully over), is up for 2 Emmy Awards.
---
2017  Seventh Fleet collisions: There's been a great deal of discussion over whether USNA can help the Navy improve basic seamanship. Here's some gouge:
YP and SeaNav training for OCS and NROTC: NROTC is viable given the summer schedule; OCS is problematic with scheduling.
Moving MoBoards up to plebe year (didn't we have MoBoards plebe year?) so that Youngsters can start looking at application during summer cruise.
We are getting a new fleet of 12 YPs.
---
Applications / Admissions / Graduation: All colleges are seeing decreasing applications, and so is USNA, but we are seeing a BIG increase in the number of applications we receive from women and minorities. We got about 16,000 total applications for the class of 2022, which is more than USAFA (10K) and USMA (12K).
There are 1185 spots in an incoming class. Of those 16,000 applications, about 3500 are fully qualified for those spots. You may notice that that number is smaller than the number of spots we had on I-Day (what was it, about 1360?). The reasons for this are:
Faculty quality
Admissions process – we are better at deciding who should get an appointment
Academic Center of Excellence – tutoring / additional classroom work.
When we were there, the expected attrition rate was about 21%, 6-8% of which were academic. Now attrition is about 11-12%, and most of it is voluntary (1.5% is academic). In Plebe Summer, only about 10 midshipmen separate.
Average Brigade size is 4400.
99% of midshipmen get there first and second choice for service selection, and submarines have once again become a hot ticket (things were a little dicey about a decade or so ago).
Here's some interesting analysis from the Academic Dean (Dean Phillips):
Nationwide, there are 1474 schools that offer 4-year degrees and graduate 100 or more people a year. Of those, only 41 graduate 50% or more with STEM degrees (Only 41! Yikes!). Of these schools, USNA has the highest graduation rate in 4 years – 88.8% — and most of those other schools use 6 years for their graduation rate. In other words, we do more in 4 years than they do in 6. In 4 years, the average graduation rate for those schools is 29%, and it's 59% in 6 years. Interesting to note that those 41 schools DO NOT include Army or Air Force – less than 50% of their graduates are STEM majors.
Class of 2021 stats are
73% male / 27% female
37% are members of a racial/ethnic minority
14% are the first in their family to attend college
11% are first generation American (like me!)
5% are prior enlisted
62% were in the top 10% of their class (seems low?)
92% were Varsity Athletes in high school
90% were active in Community Service
66% were student body leaders
30% had significant work experience
16% were Boy/Girl Scouts