Recent Posts
CLASSMATES -- To ensure you will receive important class emails, please keep your profile including your email address up-to-date with the National Association at
https://www.usna.com/sslpage.aspx?pid=308
.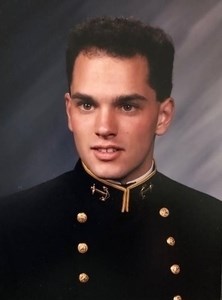 Lance Jon Wood passed away at the age of 53 on Thursday, November 12, 2020, in Danville, California, following a six-year battle with Glioblastoma. He was surrounded by the love of his immediate family. Lance was born to Bob and Judy Wood in Cranford, NJ, on September 27, 1967. He grew up in Midlothian, VA, and attended the U.S. Naval Academy graduating in 1989 with a B.S. in Economics. At Navy, he played both varsity squash and tennis. Following graduation, he served in the Navy, achieving the rank of LTJG, and was a F14 carrier pilot.
He met his loving wife, Melinda Wood (nee Kunz), in San Diego and married in 1993. Lance and Melinda have three wonderful children together, son, Jake Wood of San Francisco, Calif.; and daughters, Jordan Hill (husband, Sam Hill) of Hoboken, N.J. and Abbey Wood of Danville, Calif. Being a father was one of the greatest joys of Lance's life and he was immensely proud of his children.
Lance worked on Wall Street for several firms, including Paine Weber, Robertson Stephens, Leerink Swan and Macquarie. At Leerink Swan, he was a Managing Director and was tasked with opening and running their first West Coast office in San Francisco.
Along with his immediate family, Lance leaves behind his loving extended family including his parents; his brother, Rob Wood of Richmond, Va.; sister, Tara Wood of Danville, Calif.; five nieces and nephews and a long list of dear friends and people he touched over the course of his life, including fellow servicemen. Everyone who knew Lance loved his vivacious personality and contagious enthusiasm for life. He was inspiring and will be missed tremendously.
In lieu of flowers, donations can be made in Lance's honor to the UCSF Foundation and should reference the Neuro-Oncology Support Fund (Fund B1573) in memory of Lance Wood. www.makeagift.ucsf.edu.
Source: https://www.legacy.com/us/obituaries/timesdispatch/name/lance-wood-obituary?pid=197141467&fbclid=IwAR3fIZve-S7x1SkuHubfjFS8vwzhJASwn3UJdmT9Ygs9jjBhtbLZUBhhV7Q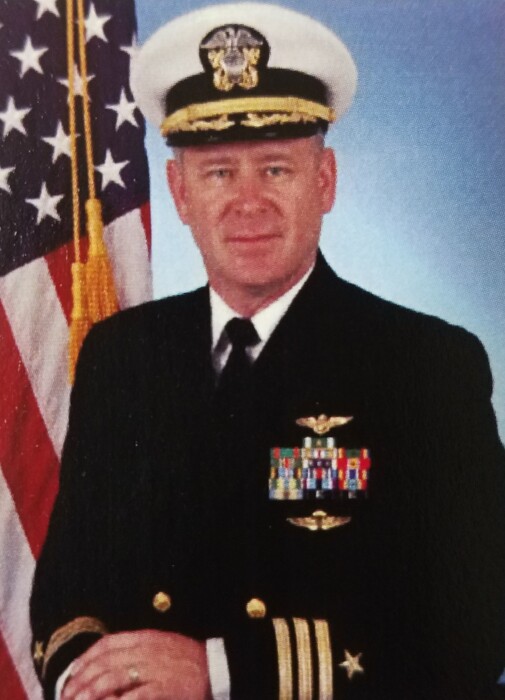 Jonathan L. Hughes, 55, of Grand Forks, ND, formerly of Neche, ND, passed away Saturday, June 13, 2020, near Grand Forks, ND. Funeral Service will be held Friday, June 19, 2020, at 10:30 a.m. at the United Lutheran Church, in Cavalier, ND. Visitation will be held Thursday, June 18, 2020, from 5:00 p.m. to 7:00 p.m. with a 7:00 p.m. prayer service at the church. Social distancing and wearing a mask are recommended. Funeral service will be live streamed on the Askew Funeral Home Facebook page. In lieu of flowers, memorials are preferred to the Union Cemetery or the Neche Fire Department.
Click here for the funeral home memorial site.
Jon was a 1983 graduate of Neche High School. After enlisting as a Marine, Jon graduated from the United States Naval Academy in 1989. Upon commission, he was assigned to Training Wing (TW-5), Pensacola, FL for flight school and was designated a Naval Aviator in June, 1991. He was reassigned to Helicopter Mine Countermeasures Squadron (HM)-14 in Norfolk, VA to fly the MH-53E Sea Dragon. Hughes returned to Pensacola as a flight instructor in 1995. In 1998, he left active duty but remained in the reserves, assigned to HM-15 in Corpus Christi and flew commercially for Trans World Airlines and Atlantic Coast Airlines. After returning to active duty in 2001, he was deployed in January 2003 to the Persian Gulf and again in 2004, this time as Officer-in-Charge, HM-15 Det. 2. He commanded the 90 person detachment until his transfer to Fort Worth in January, 2005. On October 1, 2006, he was promoted to Commander and assigned to the Naval Air Station Joint Reserve Base, Fort Worth, TX. On July 15, 2007, Jon took his last command of the Navy Operational Support Center, Alameda, CA.
After retiring from the Navy in 2010, he moved to Grand Forks and flew commercially for Sky West Airlines until the time of his death. He also drove beet truck for area farmers and contracted with Trans Systems in the winter months.
Jon enjoyed traveling, camping and boating, snowmobiling, motorcycling and attending sporting events. He remained active in the VFW and spent many of his weekends on water throughout the summer. Jon also spent many evenings and weekends watching his nieces and nephews play sports.
He is survived by his mother, Judy (Bert) Warner of Pembina, brothers, Jeff Hughes, Neche, ND, Jeremy (Beth) Hughes, Thompson, ND, sisters Jackie (Steve) Johnson, Reiles Acres, ND, Laurie (Allen) Williams Montrose, CO, nephews Daniel (Sarah) Williams, Samuel Williams, Jacob Williams and Marcus Hughes, nieces Rachel Johnson, Mara (Joe) Gramling, Lauren (fiancé BJ) Johnson and Mackenzie Hughes, grand-nephews Thomas Johnson and Oliver Johnson.
He was preceded in death by his father, H. Frank Hughes, maternal grandparents, Bert and Irene Hvidsten and paternal grandparents, Howard and Doreen Hughes.
VISITATION
Thursday, June 18, 2020
5:00 PM to 7:00 PM
United Lutheran Church in Cavalier (ND)
PRAYER SERVICE
Thursday, June 18, 2020
7:00 PM
United Lutheran Church in Cavalier (ND)
FUNERAL SERVICE
Friday, June 19, 2020
10:30 AM
United Lutheran Church in Cavalier (ND)
Askew Funeral Home
209 Elizabeth Street, P.O. Box 656
Cavalier, ND 58220
Phone: 701-265-4321
E-mail: askewfh@gmail.com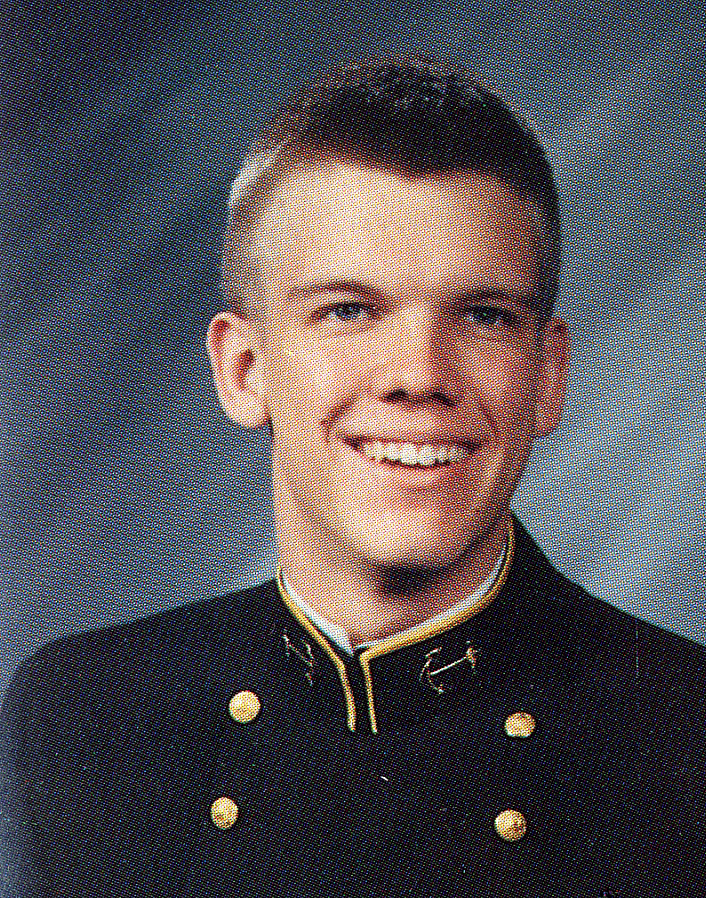 Philip Brooks Janus was born on January 8, 1968 to Air Force Col. Victor Janus and Pamela Brooks Janus in Germany and passed away at his home in Woodbridge, VA on September 27, 2018. He had cancer. After his birth the family moved to Hawaii and then to Florida where he grew up. He attended Melbourne High School.
In 1985 he entered the US Naval Academy in Annapolis, MD. His first duty assignment was on the USS Midway (CV41). He served in both Operation Desert Shield and Operation Desert Storm. When Mount Pinatubo in South America erupted his ship responded and while in danger they helped rescue civilians. In 1998 Philip was in an auto accident which left him physically unable to perform his duties in the US Navy. After his detachment he went to Georgetown Law School. After graduation he went into software development which led to his publishing several books on the subject. He remained in the DC area.
He is survived by his wife of 29 years Christine Michele Guy Janus and his daughters Antoinette and Samantha Janus – all of the home in Woodbridge, VA – and his mother Pamela Brooks Janus of England.
A visitation will be held at Mountcastle Turch Funeral Home, 13318 Occoquan Road, Woodbridge VA 22191 on Friday, October 5 starting at 11 a.m. followed by a Celebration of his life at 12 noon. He will be interred at Quantico National Cemetery at 2 p.m.
Mountcastle Turch Funeral Home & Crematory Inc
13318 Occoquan Rd
Woodbridge, VA 22191
(703) 494-2000
Published in The Washington Post on Oct. 4, 2018
– by Ingar Grev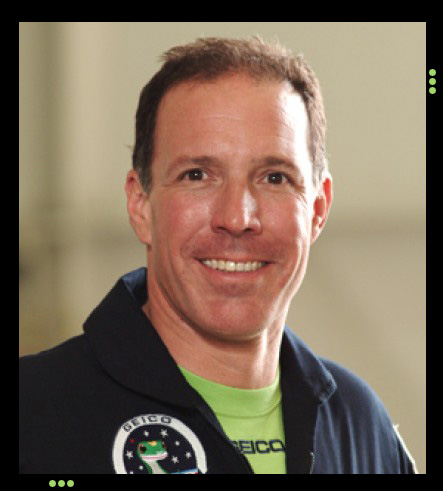 UPDATE from RDML Tim Gallaudet '89: A memorial service for Kenny Johansen '89 will be held at 1400 on July 25th at the USNA Columbarium. There will be a no-host reception the night before at the Alley in the basement of the Naval Academy Club. Please RSVP for both/either to Tim at tcgallaudet@icloud.com.
Previous Update:
Hey Classmates:
We lost our classmate Ken Johansen today (5/30/18) while flying with the GEICO Skytypers.
We'll post more information when we have it, but here are links to some stories that came out today. He leaves behind his wife and two children. RIP, Ken.
"GEICO Skytypers Pilot Ken Johansen Killed in Wednesday's Crash:"
"Pilot who flew in air show killed in Melville crash, officials say:"
V/R
Ingar Grev