2019 Board Nomination Status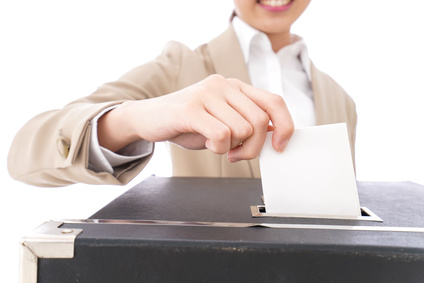 Go here to submit your nominations
Posted on behalf of Jim Maxwell, our Elections Committee Chair:
Nomination Deadline 1200Z July 8!!!!
As of July 1, the following classmates still need votes to complete the nomination process. Some needing only 1 or 2 more votes to get on the ballot, so please consider giving them a vote – or nominate someone new/yourself! There's no limit to how many classmates you can nominate:
Andy Caufield
Bill Harber
Bill Jividen
Carl Ward
Chris Barnes
Chris Brunett
Chris Thomas
Chuck Bailey
Dave Casey
Doug Noble
Dave Lopez
Eric Cheney
Eric Jones
Fred Luchtman
Glenn Barker
Greg Gulick
Harry Brandicourt
John Ostroski
Keith Bell
L.James Durso
Laurie Capen
Marcos Javier
Matt Sturges
Matt Ungerleider
Mike Glenister
Paul Averna
Paul Dabbar
Paul Riegert
Rick Beutter
Rob Cassady
Scott Pappano
Scott Wine
Steve Fong
Tania (Viera) Garza
Tom Buthod
The following classmates have met the nomination requirements:
Cathy (Donohue) Phillips
Clint Carroll
Dan Brune
Dan Smalley
Dave Dowling
Dawn Hillman
Denise Shorey
Douglas Nekrasz
Duska (Sahler) Pearson
Edwin Henderson
Ellen Gardner
Emily Lai
Francis Spencer
Heather Purvis
Heidi Fleming
Heidi Hupp
Jamie Gonsalves
Jay Bitting
Joe Fagan
Joe Schweitzer
John Woodson
Julie Campbell
Kathleen Monaghan
Laura Bush
Mark Vandroff
Michael Cousins
Mike McGettigan
Monica (Holland) Ropiak
Noreen Gibson
Sara Joyner
Scott McFadden
Tony Newpower
Will Pennington
The following classmates have chosen not to run for office:
Brian Caldwell
Casey Johnson
Cathy Masar
Chris Owens
Craig Washington
Donnie Van Gilder
Ingar Grev
J.T. O'Farrell
Jim Maxfield
Joan Oldmixon
John Uyemura
Kelly Brown
Lance Wood
Tim Sandeno
Originally posted by Ingar Grev on behalf of Jim Maxfield on April 24, 2019. Updated by Ingar Grev on July 2, 2019
---
Archives
Nominated, not qualified as of April 24
Brian Caldwell
Casey Johnson
Chris Owens
Chuck Bailey
Craig Washington
Dan Smalley
Duska (Sahler) Pearson
Ellen Gardner
Heidi Fleming
Ingar Grev
Jamie Gonsalves
Jay Bitting
Joe Fagan
John Woodson
JT O'Farrell
Julie Campbell
Kelly Brown
Mark Vandroff
Michael Cousins
Mike McGettigan
Tim Sandeno
Tony Newpower
Recent Posts
CLASSMATES -- To ensure you will receive important class emails, please keep your profile including your email address up-to-date with the National Association at
https://www.usna.com/sslpage.aspx?pid=308
.