Recent Posts
CLASSMATES -- To ensure you will receive important class emails, please keep your profile including your email address up-to-date with the National Association at
https://www.usna.com/sslpage.aspx?pid=308
.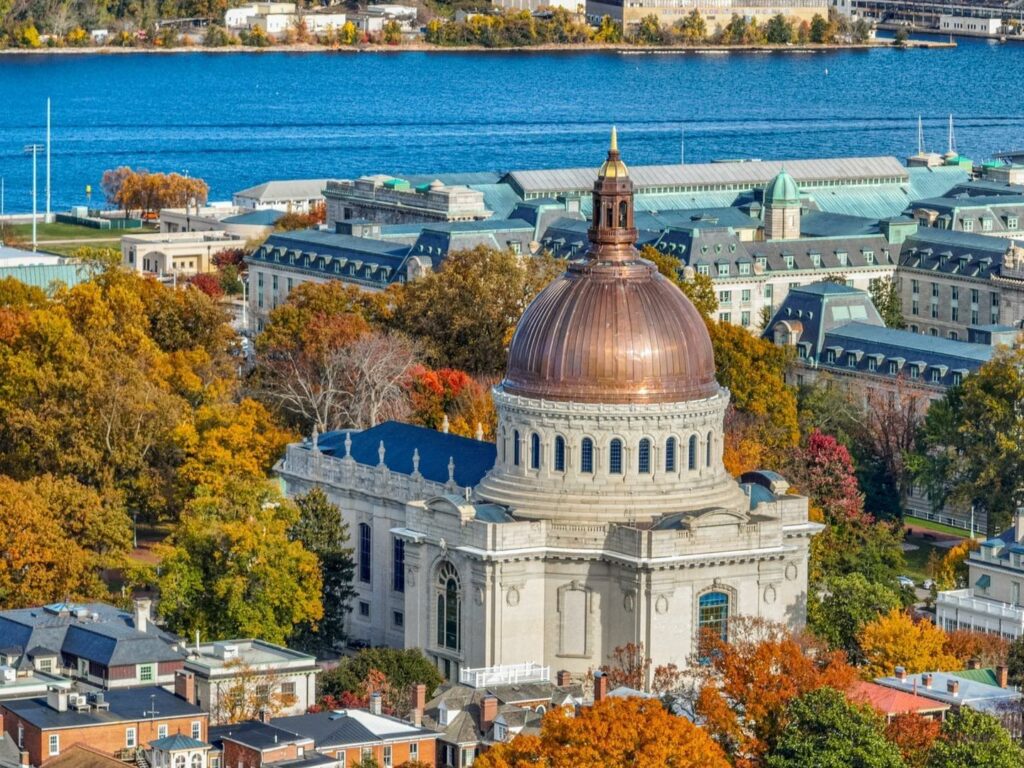 Hello everyone, and welcome to spring 2023! Please find below a short summary of the December 2022 USNA Council of Class Presidents (COCP) meeting:
COCP Chairman Steve Comiskey, Class of 1969
COCP is a key partner with the Alumni Association/Foundation and the Athletic Association
COCP is an important conduit for information sharing across the classes, and to ensure that all Alumni feel welcomed
Superintendent VADM Sean Buck, Class of 1983
COVID is in the rear-view mirror; ops normal
Change to service selection — physically qualified midshipman can go Information Warfare
The Yard — refurbishment of McDounough Hall and repairs to Farragut Seawall
Key metrics: Graduation rate is 91.2, better than other Service Academies; applications in 2021 dropped about 20 percent
Hot button issues:

Naming commission — Buchanan House, Buchanan Road, Maury Hall no later than Jan 2024
Tamanend — Was never Tecumseh; we do not paint the other bronze statues on the Yard as to do so would be disrespectful; cleaning paint off the statue was wearing down the statue itself, now the base only will be painted
COVID 19 vaccine — no diploma or commission was denied and no midshipman have been discharged for not having COVID vacine (note, since this briefing, Congress voted to rescind the DoD COVID vaccine policy)
Fixing Farragut seawall is the first of many steps to protect the infrastructure of USNA, to include the Columbarium, from rising sea level
Guest Speaker, Marine Corps General John R. Allen, Class of 1976
Significant stresses exist to international stability
Migration of wealth and power from West to East
Shift to authoritarian and populist governments
Increase in urbanization
Population growth in developed nations decreasing, in developing nations increasing
China and Russia have their own view of the world order
Climate change is a destabilizer, and US leadership is important
AI will be a threat if not ethically developed, US leadership is important
Pandemics will continue to be a threat if you don't get ahead of them
Near-earth objects are a real threat to the planet
Alumni Association and Foundation briefings
USNA Foundation exists to raise funds to support the mission of USNA and the Alumni Association
Past two fundraising campaigns were very successful — next campaign's quiet phase to being in April 2024
Foundation is looking at establishing an endowment so that giving can occur in perpetuity
Alumni Association is back on track with the DGA program; selection panel is very diverse
Standards of Conduct established for board members and trustees of the Alumni Association
Considering two new Shared Interest groups — surviving spouses and angel investors/contributors
Strategic Plan 2030 is ongoing
Alumni Center is on schedule and on budget; building with be completed spring/summer 2023; operational fall 2023
Priority to the fall of 2023 will go to Mission and Alumni events; beginning in the spring of 2023 there will be an Alumni Center page on usna.com
Athletic Department
Two varsity sports added this past year, Men and Women varsity rugby
Two more varsity sports to be added this year, Women's Squash and Women's Triathlon
Physical mission capital projects include: an additional 18-hole golf course of Greenbury Point; updates to the Dyer tennis faciliy; indoor tennis facility will have bleachers and scoreboards; a lacrosse facility and outdoor aquatics facility are in the planning phase; enhancements to NMCMS
No thought of moving Air Force game to a neutral site
Coaches are working to ensure that players understand that their commitment is beyond four years and not to be shortsighted by using the transfer portal
Mr. Jeff Webb, Class of 1995 — CEO and President, USNA Alumni Association and Foundation
Been in the job for six months now, busy working the organization and filling gaps
We do not have perpetual dollars and look forward to establishing an endowment
AA, Foundation and A&SP are integrated and exist to: Support USNA; Support Legacy projects; Support relationship building with reunions, chapters, tailgates, SIG, SACC, etc
New SIGs approved: Naval Engineers and STEM Advocates (NESA), USNA Pride
Pending SIG: Entrepeneurs
52 percent of the American public is not aware of USNA — education of the public is a strategic goal
Additional briefers included the USN Athletic & Scholarship Programs; Naval Academy Minority Association; and the Alumni Association Senior Director of Engagment.
The next Council of Class Presidents meeting will be held at the end of April 2023 in Annapolis. I'll post the next update soon afterward.
Now's the Time, 89!
Fondly, Denise
'89 Class President
Posted by Ingar Grev on behalf of Denise Willert on 2/25/23