Recent Posts
CLASSMATES -- To ensure you will receive important class emails, please keep your profile including your email address up-to-date with the National Association at
https://www.usna.com/sslpage.aspx?pid=308
.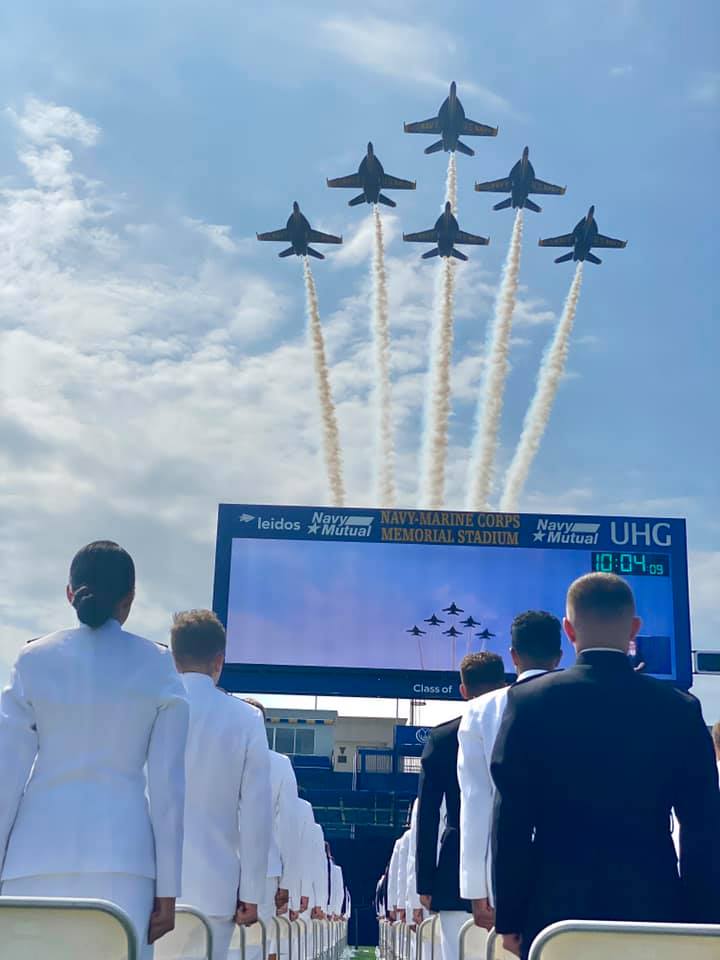 Happy May, everyone! The spring Council of Class Presidents was held virtually in late April, and I'd like to provide you the following update:
From VADM Sean S. Buck, USN, USNA '83, Superintendent, U.S. Naval Academy:
Normalcy returning to the Yard
As of late April, there were no cases of COVID in the Brigade; 99% of the Brigade and 86% of faculty/staff/coaches fully vaccinated
Overnight liberty granted again with no issues
Spring athletics a success story, despite having practice and games shut down for a month due to a COVID spike
Commissioning Week to be in person
Plebe Summer Induction 29/30 June
Full summer training to resume this year
From Superintendent Q and A:
Midshipman Standage is undergoing remediation; if he passes, he will graduate and commission
A small handful of Midshipmen were seriously ill with COVID but all are back now
USNA does not teach critical race theory
Rising water levels at USNA: a formal engineering study to report out in December
Youngster physics cheating scandal; Midshipmen involved being adjudicated by Honor Boards
USNA Alumni Association and Foundation update:
Alumni Diversity and Inclusion survey complete; 12 percent alumni response
2020 Distinguished Graduates to be recognized in September; 2021 DGAs to be recognized Spring 2022
New Alumni Center is on schedule and on budget
Mr. Chet Gladchuck, Jr, Athletic Director:
Looking forward to football resuming!
Another opportunity possible to go to Ireland; Navy Notre Dame, 2023
Anthony Whalen, USNA Memorial Affairs coordinator:
The Columbarium will run out of space in three years; working on an expansion project
That's the update for this spring. If you have any questions or concerns, please don't hesitate to reach out and let me know. All the best to everyone … Now's the Time, 89!
Fondly,
Denise
'89 Class President
Posted by Ingar Grev on behalf of Denise Willert on 5/28/21